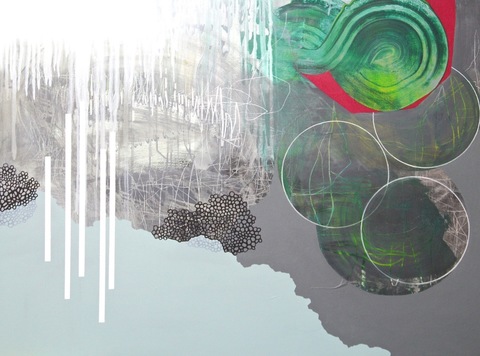 CREATE the Life you Love to Live

Explore your inner journey through writing, meditation, creative expression, gentle yin yoga, and connecting. We will go on an adventure inward, bringing to light what no longer serves us and learning how to let it go. Through exploration, we may discover and uncover our deeper truth...learning how to hear, feel, and listen to our own guidance system. We will strengthen this system, and from the rooted and infinite place within, explore creativity with a small group of others who are interested in opening. Creating lives we LOVE to live. It's an inside job. It is possible. It is tangible. It is yours. Claim it. Thrive.

I'd love to support you on your journey and share mine with you.

Feel free to contact me with any questions at court8@mac.com

BACKGROUND:
In addition to being a painter, I am also a registered trauma sensitive yin yoga instructor, meditation teacher, ordained minister, Kabbalist, Reiki Master, and Spiritual and Creative Guide…I will lead you through a beautiful course I have created to empower your inner voice, strengthen your relationship to Self and Spirit, and harness your authentic creative power. We will explore our deepest yearnings, and you will experience many different tools for expansion and awakening that you can take home and use for the rest of your life.